A Personal Message
A Grand Adventure
We try to make learning an adventure. A voyage of discovery where individuals and teams find new talents, skills, pride and satisfaction.
"Adventure" and "discovery" imply risk—unknowns. This is why we explore real problems and situations from the participants' own workplace. Nobody knows exactly what will emerge. What does emerge is nearly always stimulating and full of lessons. Email or call me anytime—no obligation for a phone call.
Quarterman Lee, 816-931-1414
Our Programs
Targeted—Practical—Engaging
Give your people the skills to solve their own problems. We provide training that addresses the specific situations they face every day. Often with a case study from your own facility. The result is a trained cadre of employees and an actual:
Problem Solved

Workcell Designed

Value Stream Mapped

Process Simplified
Strategos programs employ proven principles of Adult Learning. They are full of videos, dialogue, exercises and experiential learning. Instructional methods alternate frequently to maintain interest and address the learning modes of individual participants.
Our "Learning Team" approach engages participants, increases discussion and allows for large overall sessions (50 or more). Go To Standard Program Listing >>
Workcell Design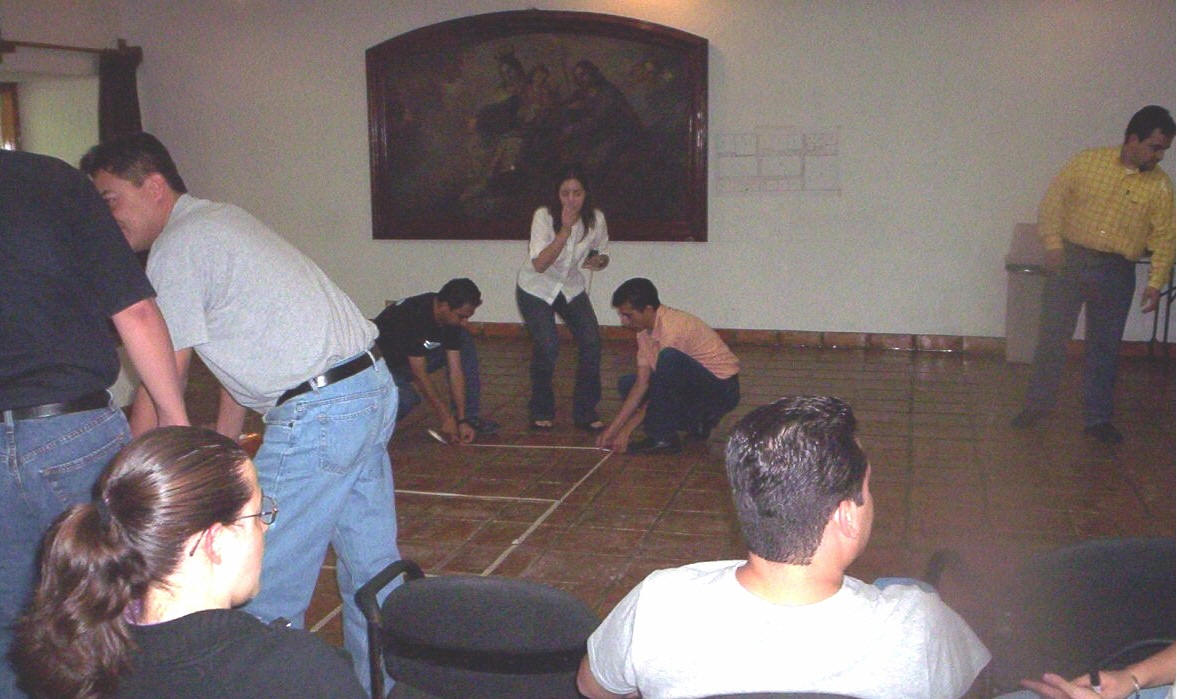 Participants mockup their new workcell design on the seminar room floor. The teams developed viable cell designs for their electronic manufacturing operation.
--Guadalajara, Mexico
Worker Orientation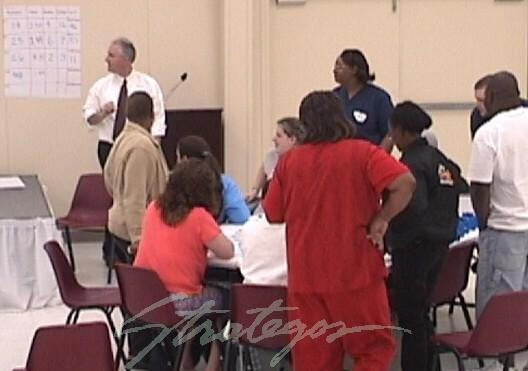 Factory workers get final instructions from Brian Rhodes before starting their Lean Simulation. This was part of a major change to cellular manufacturing.
--Texarkana, Texas, USA
Internalizing Lean Concepts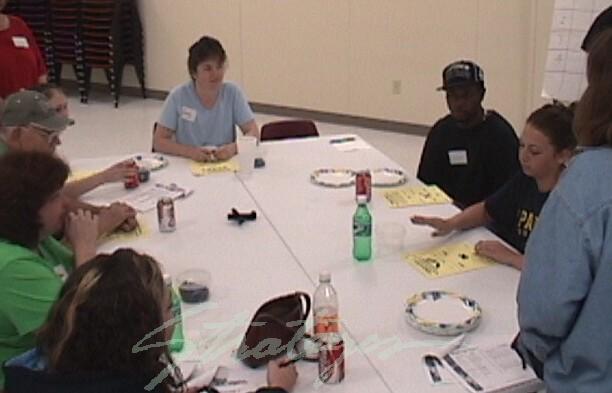 Workers prepare for a Lean simulation as part of their Lean Orientation workshop. This simulation is part of a half-day orientation for plant personnel.
--Texarkana, Texas, USA.
SMED Kaizen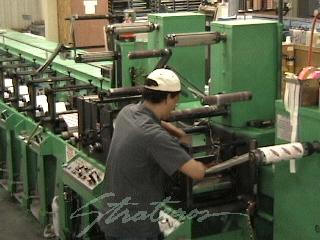 Printing press operator practices the SMED procedures worked out by his team. Setup time was reduced by over 50% in a one-day session.
--Merced, California, USA
Large Scale 5-S Kaizen Event
A 5S team reports to management on the results of their two-day kaizen event. Seven teams and 46 people participated in this workshop. The facility was an electronics plant with over 30,000 sf of clean room space. The organization discovered that "clean" was not really clean and it was certainly not organized or efficient.

--Milpitas, California, USA
5-S Kaizen & Training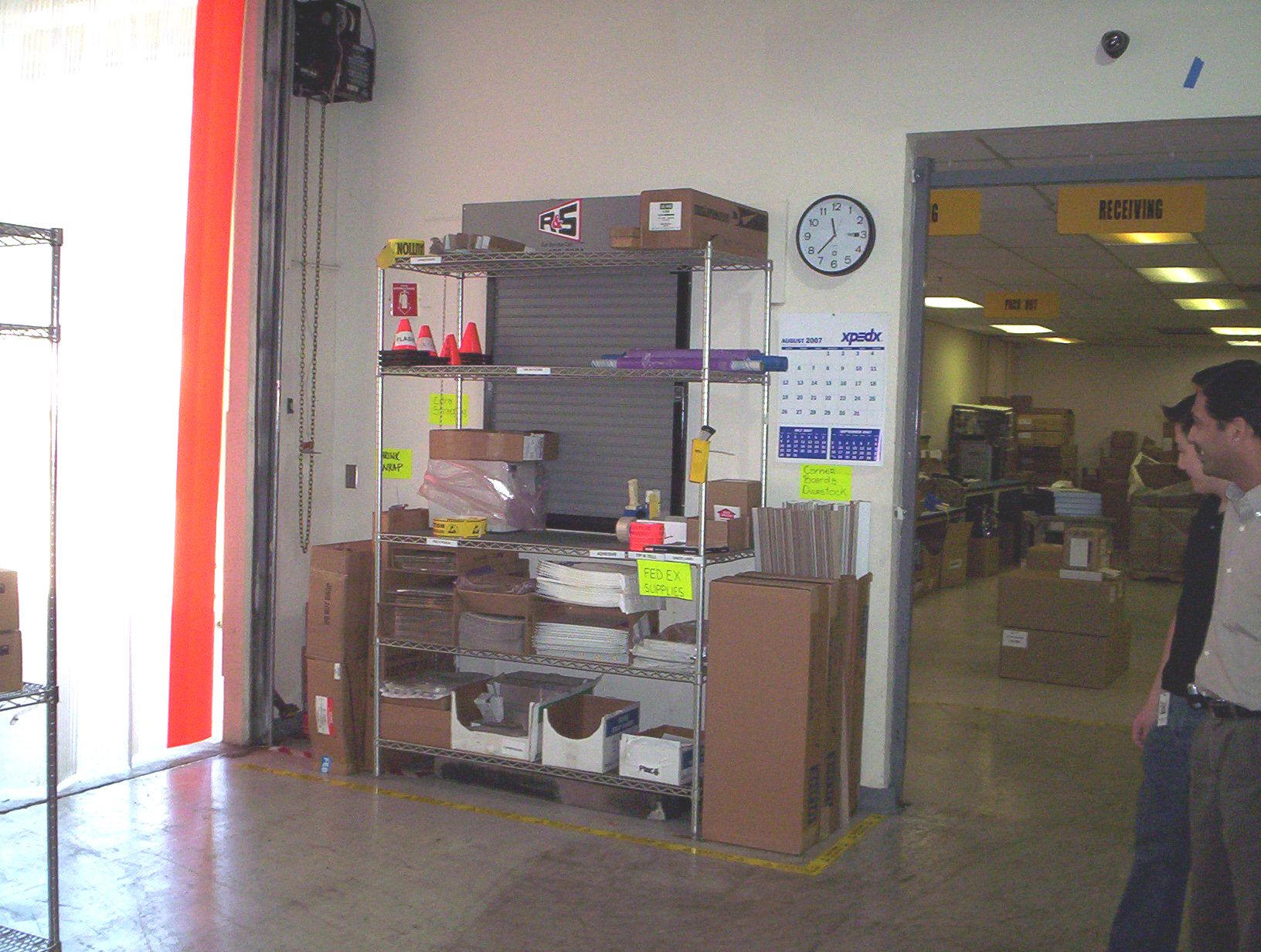 Shipping workers admire their 5S handiwork. This was one result of a one-day mini-kaizen that involved all production areas.

--Fremont, California, USA
Facility Planning Kaizen/Training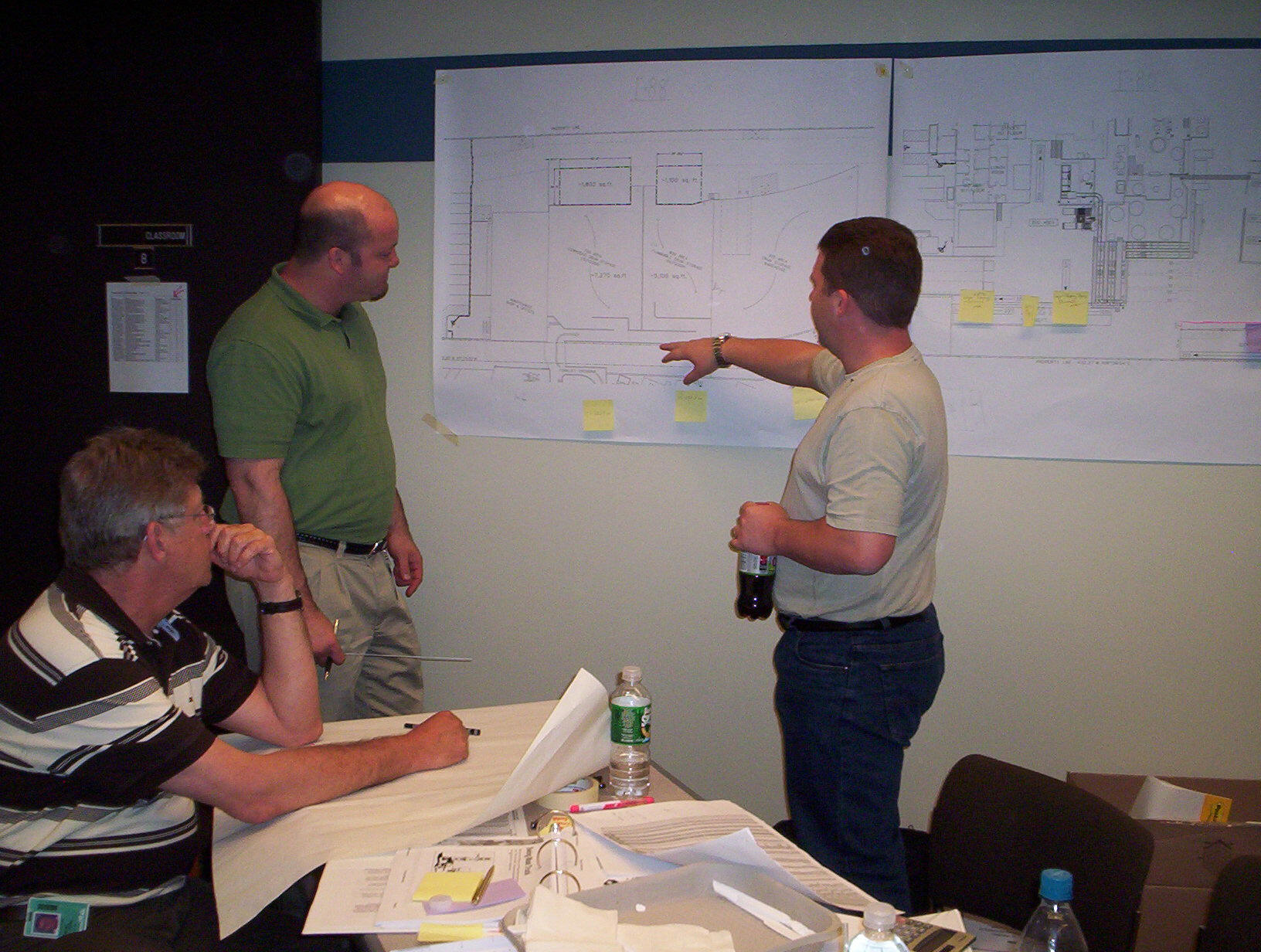 This team is discussing their site plan for a new plant in China. A five-day facility planning workshop was combined with a kaizen event. The session raised important Manufacturing Strategy issues.
---Allentown, Pennsylvania, USA
VSM Exercise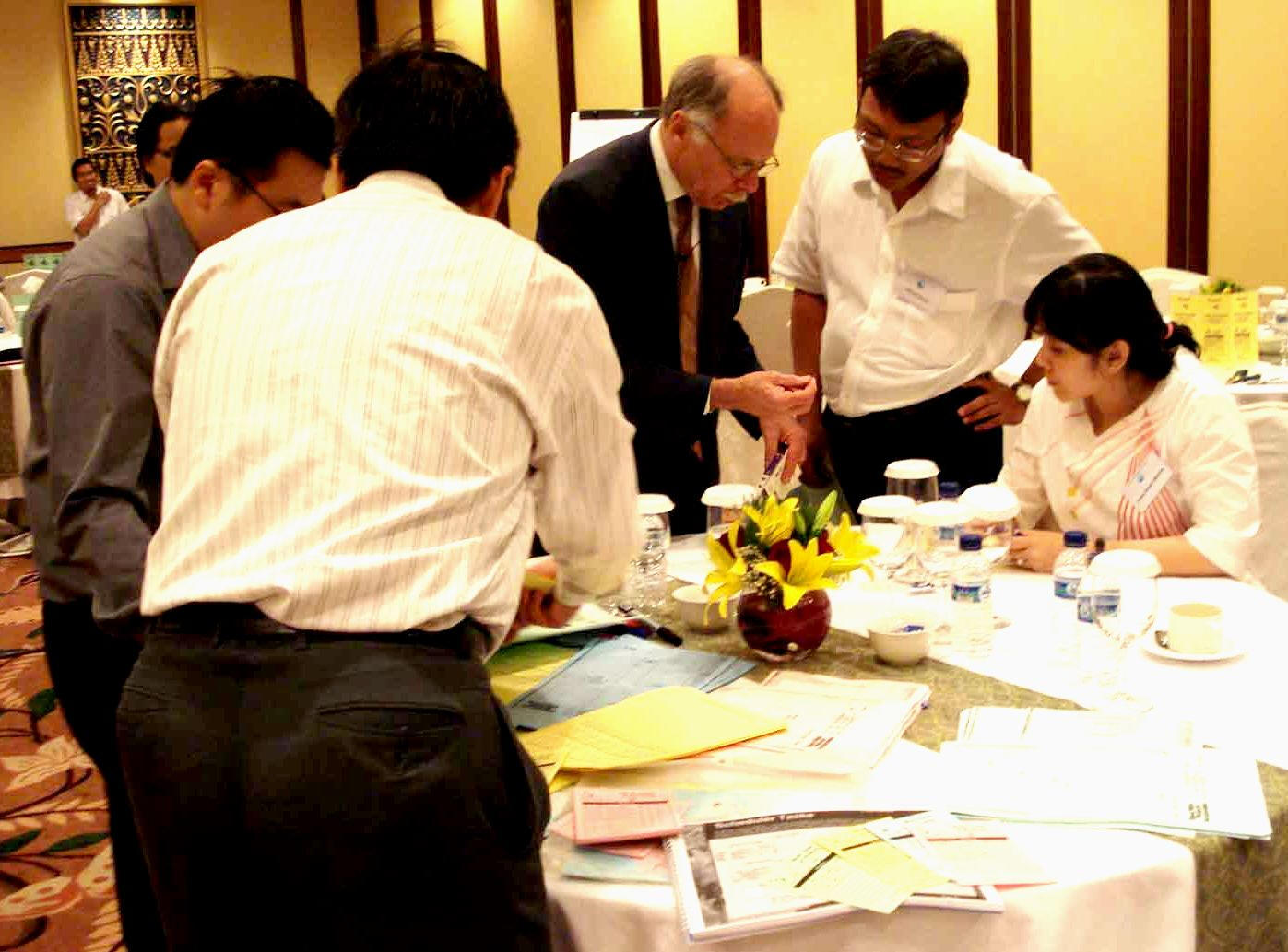 Mr. Lee assists a team that is working through a Value Stream Mapping exercise. We try to minimize lecture and maximize applications in our seminars.
---Jakarta, Indonesia
Value Stream Mapping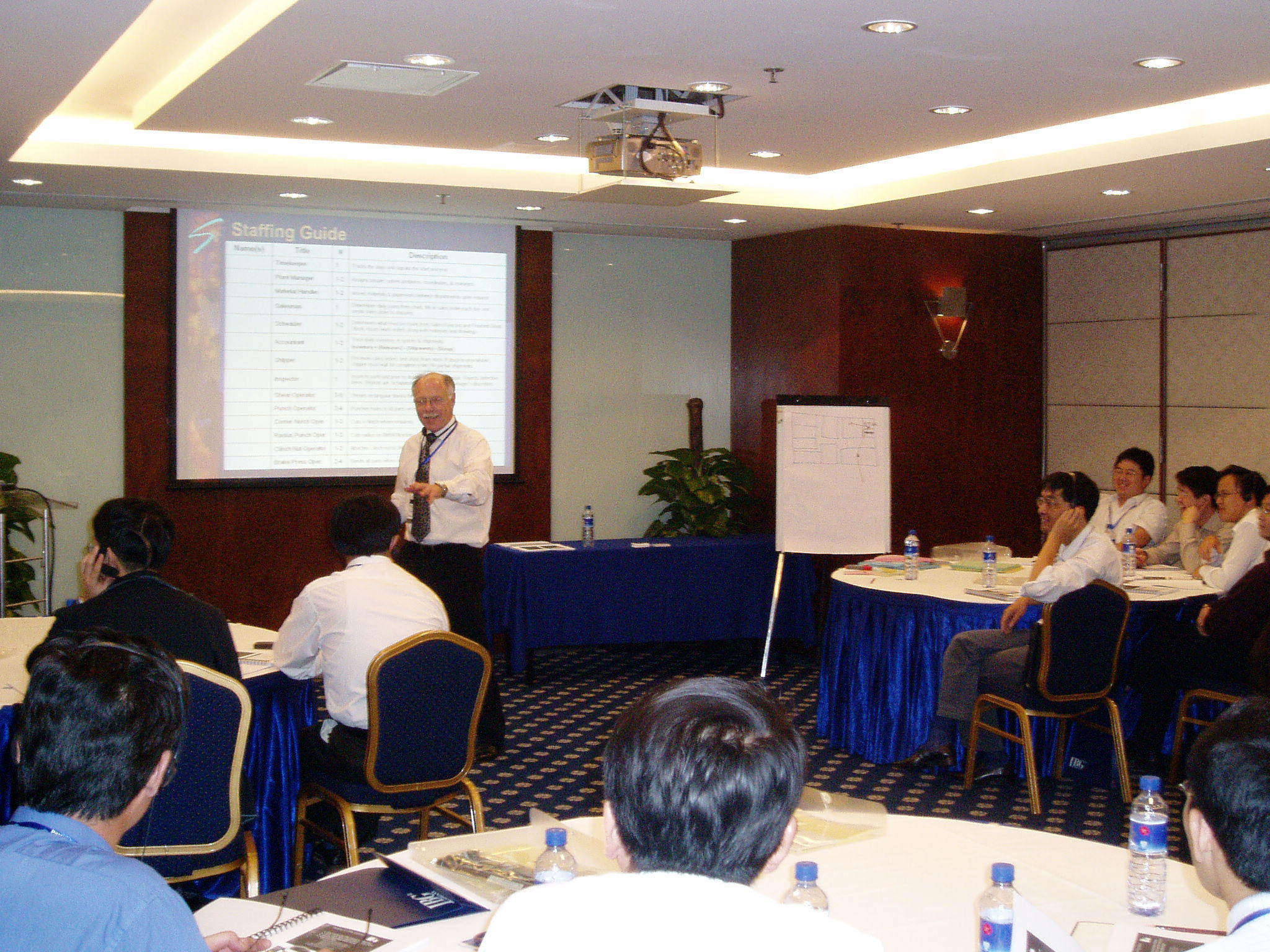 Quarterman Lee leads a Value Stream Mapping seminar. Give and take discussion with the instructor and within the teams is an important feature in all of our programs.
---Shanghai, China
Lean Implementation-China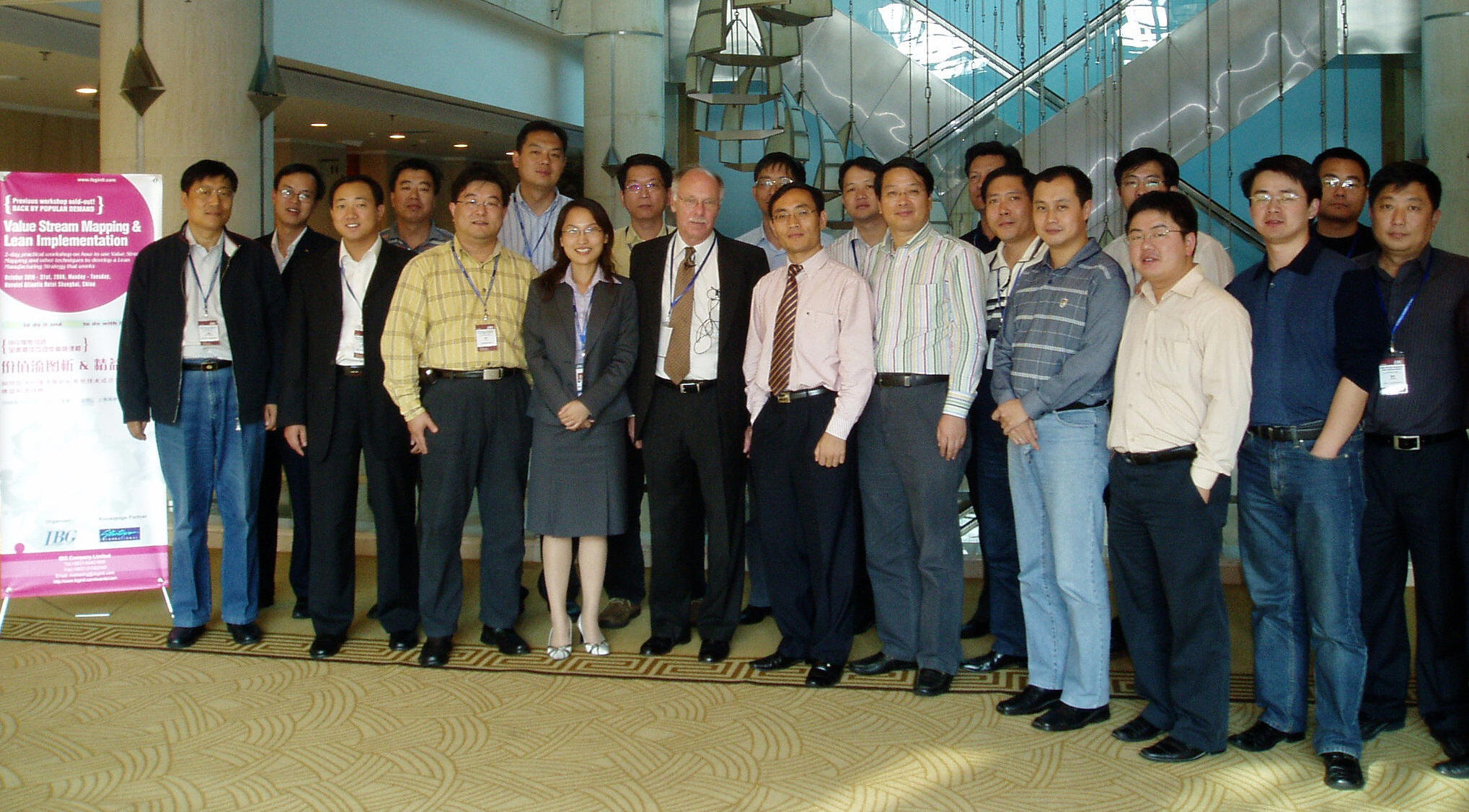 Participants in a Lean Implementation seminar, also in Shanghai. Mr. Lee is near the center. Chinese industry has been very aggressive at implementing Lean.
---Shanghai, China
Supply Chain Kaizen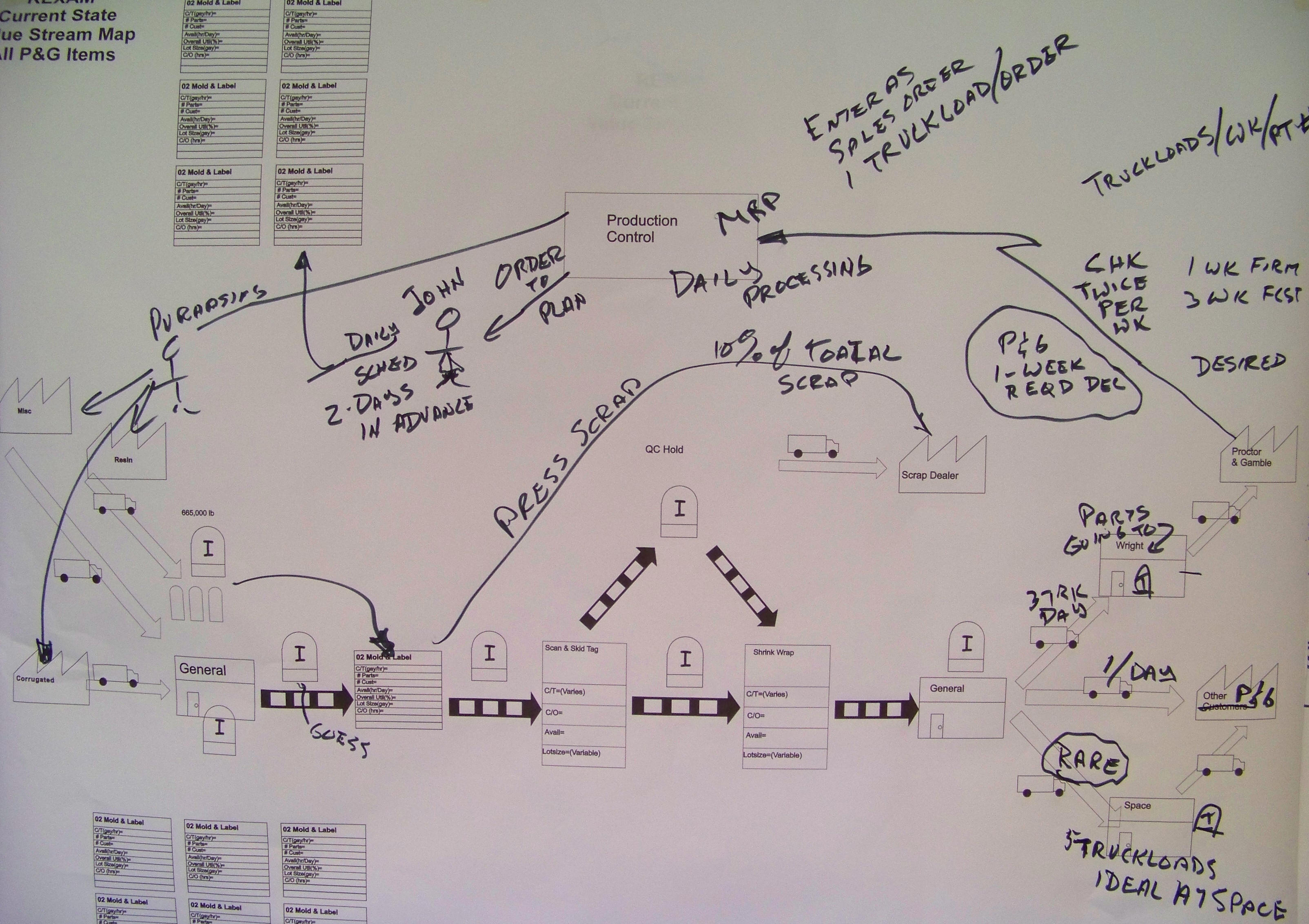 A kaizen team for a plastics injection molder developed this working version of their Extended Value Stream. Implementation will save several million dollars per year.
---Kansas City, Missouri, USA
International Supply Chains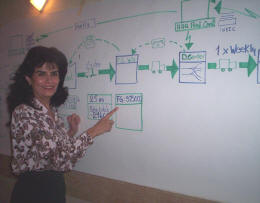 Instructor Lourdes Menendez discusses the extended value stream map developed by one team. in a three day supply chain kaizen . Border crossing made the situation especially challenging.
---Puebla, Mexico
Supply Chain Dynamics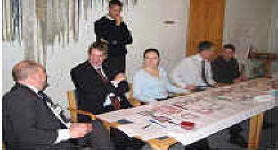 Executives experience the dynamics of supply chains with the MIT Beer Game. Such dynamics are difficult to perceive in ordinary work experience.
--Stockholm, Sweden.
Lean Office Kaizen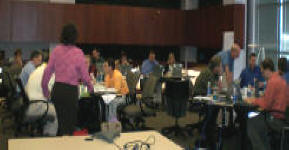 This Kaizen event brought together 47 people from different functions and locations. The company's goal was faster installation speed for a new data service. The team identified changes that would reduce time from 12 weeks to three weeks and, possibly, to one week.
---Kansas City, Missouri, USA