Training packages for in-house trainers and facilitators in Lean Manufacturing.

EMS Consulting Group
Creates value for manufacturers, service providers, and product developers. Clients include organizations from the industrial and consumer products, defense/aerospace, healthcare, biotech, and medical device sectors. Providing lean manufacturing and lean six sigma training. lean healthcare training, and lean manufacturing consulting services.

Provides training and consulting in a variety of areas, including Lean Operations. Husin is based in Jakarta, Indonesia.

Manufacturers Alliance Service Corp
MASC is an Educational Foundation, dedicated to the perpetuation of the metal working trades. It works to develop training and support programs needed by today's manufacturing community.
Business Basics, LLC-- E-Tutorials for Lean Manufacturing, Lean Six Sigma, Balanced Scorecard, ISO 9001, Strategic Planning, and Supply Chain Management.

Online Lean Six Sigm`a Black Belt Certificate
The online Lean Six Sigma Black Belt graduate certificate is aimed at engineers and managers who oversee tactical and strategic projects as well as various operational functions in their organizations.

Humatec is a leading source of expertise in ergonomics, biomechanics and human factor engineering. Humatec's president, Will Nelson, is a former Olympic competitor and Sports Science Consultant to the U.S. Olympic Comittee.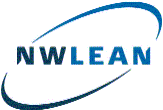 Information, tools, and training pertaining to lean manufacturing and lean implementations. Join NWLEAN (free, no spam) at http://www.nwlean.net/join.htm

Leading corporate team building and teamwork consulting firm providing fun leadership skills development, management training, and teambuilding programs.
Management Training Courses - We are a team of management training experts offering management training courses in the UK and worldwide.
Regulatory OSHA Compliance Training
Compliance Training, your source for articles, web seminars on OSHA, HIPAA, Regulatory Complaince Training.
The BPR Online Learning Center is a comprehensive directory and resource guide for change management and business process reengineering teams. The learning center offers an index of articles from around the world, an online tutorial series, benchmarking studies, yellow pages for BPR and change management resources and information on reengineering toolkits and templates for project teams.